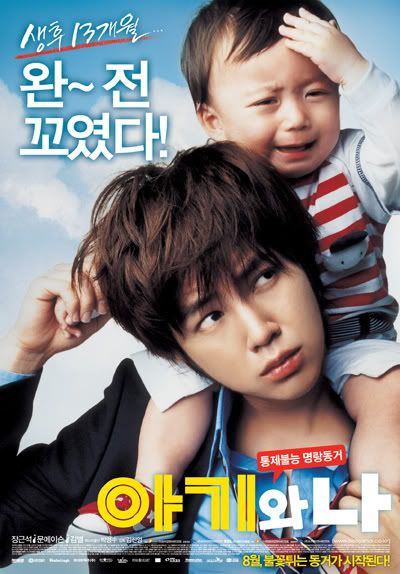 Gosh...This movie is so, so hilarious...at some parts making me want to have a baby of my own, ..hahah
A solid 9/10 rating..Funny, well it's a comedy with a slight pinch of serious issues about high school pregnancy..And a very inspiring fatherly love...Oh my.....bila eh aku nak kawin ni... =p...nak baby!!!!!!!
SYNOPSIS : (from
dlaznmovies.com
)
In the movie, Joon-soo is a tough 19 year old high school kid that loves to cause trouble. He often gets in fights, once with 17 other guys, but always comes out as the victor. Then one day Joon-soo's parents decides to go out of town. Joon-soo decides then and there to throw a party at his parent's home. He then goes shopping for groceries and comes upon an unexpected surprise. A little toddler sits in a shopping basket wearing the name tag "Han Wooram" and points to Joon-soo as his father!
He then takes the baby home and tries to find the baby's real parents. When he can't find the parents, Joon-soo even tries to abandon the baby but always fails. He then takes the kid to school which causes further scandal and a suspension. But during this time an unexpected event occurs between Joon-soo and Woo-ram…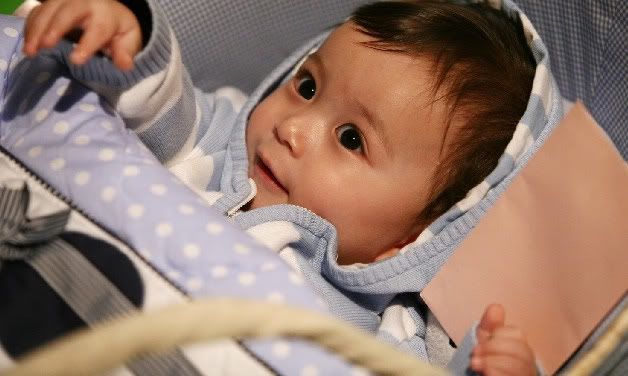 Above: A super cute baby - Mason Moon.
download the movie, here -->
http://www.megaupload.com/?d=KSAL7Q51
and subtitle here -->
http://www.megaupload.com/?d=HPUHPQ78